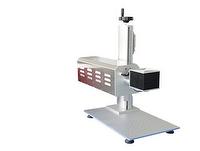 Features:1. Unique embedded/handheld laser touch control system.2. Programmable I/O for automation application.3. Support on-the-fly bar code, QR code, S/N, logo marking.4. Support DXF file import. Chainko Enterprise is well-known in embedded laser marking control system field. Moreover, we also provide high speed digital scan head and whole marking system service. NMC-S system can support the automation of production line, perform high speed on-the-fly marking for logo, bar code, S/N, QR code etc. without PC system. The whole system is suitable for volume production application to take over bar code printer, inkjet printer without any pollution and consumables. And, the specific version supports cable and pipe marking as well. Please refer http://www.chainko.net for more details.
さらに詳しく見る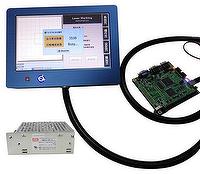 NMC-S Features Parameters setting, document editing, marking operation, system maintenance could be done on touch panel without any PC installed Physical DSP control card, real time positions galvanometer in 10us to get precise marking Double buffering technology results in zero delay during auto-text marking Improved graphic algorithm (head marking,over range marking, No repeating mark at cross point, count of missing parts Smart memorized 16 parts trigger positions to effectively avoid missing any of marking parts Support laser marking control at local or network remote,quick system maintenance and updating Support Chinese, English characters,date/time, serial number, 2-D bar code, and communication mark Smart on-the-fly parameter setting on line, easy fine-tuning Support HCI (Human-Computer-Interface) to control related marking I/O in real time The benefit of using NMC-S for laser marking machine manufacturer Dramatic reducing the cost of laser marking machine production, test and customer training cost Reduce the cost of machine case, storage space, package, delivery, Industrial PC and Windows copy right Less components and low power operation reduces malfunction possibility of laser marking system Operator is easy to know the status inside laser marking system through on screen displayed states of HCI detective and control points
さらに詳しく見る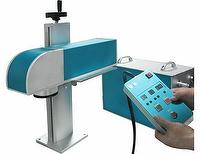 Provide 16 files and 1024 drawings for offline marking. 5ns pulse width to come out better marking effect than fiber laserOperation is simple and easy.The best selection for purchasing 2nd laser marking machine.
さらに詳しく見る
会社情報
Chainko Enterprise Co.、Ltd.は、レーザーマーキング制御システム、スキャンヘッド、シャーシ、ターンキーソリューションの設計と製造、特にオンザフライレーザーコーダーの実用的な長年の実績を積み重ねてきました。 中央レーザーシリーズレーザーコーダーの生産と販売を紹介し、顧客向けにODM(カスタマイズされた設計と生産)サービスを提供しています。 当社の主力製品には、NMC-S組込みレーザーマーキングコントローラー、マーキングメイトレーザーマーキングソフトウェア、高速精密CO2、ファイバー、グリーン、UVスキャンヘッドとレンズ、CO2レーザマーキングマシン、ファイバーレーザーなどのセントラルレーザーレーザーマーカーとコーダー マーキングマシン、グリーン/ UVレーザーマーキングマシン、ODMレーザーマーカーとコーダー、ワークベンチとリフターアクセサリー。
さらに詳しく見る
おすすめ製品